In light of the Covid-19 pandemic, Africa has seen a growth in e-commerce. There has been a surge of internet users, as well as businesses moving to online to grow their customer base. However, there are still others who totally deny having a business online presence. It is important that we highlight how important e-commerce is to Africa and the economy growth.
With the world being able to interact more openly through internet accessibility, businesspeople have seen an opportunity for growth. Platforms like Facebook have made it easier for small business to advertise their products and services, and find new customers. And that is what e-commerce is about, being able to successfully buy and sell products online.
Importance of E-commerce to Africa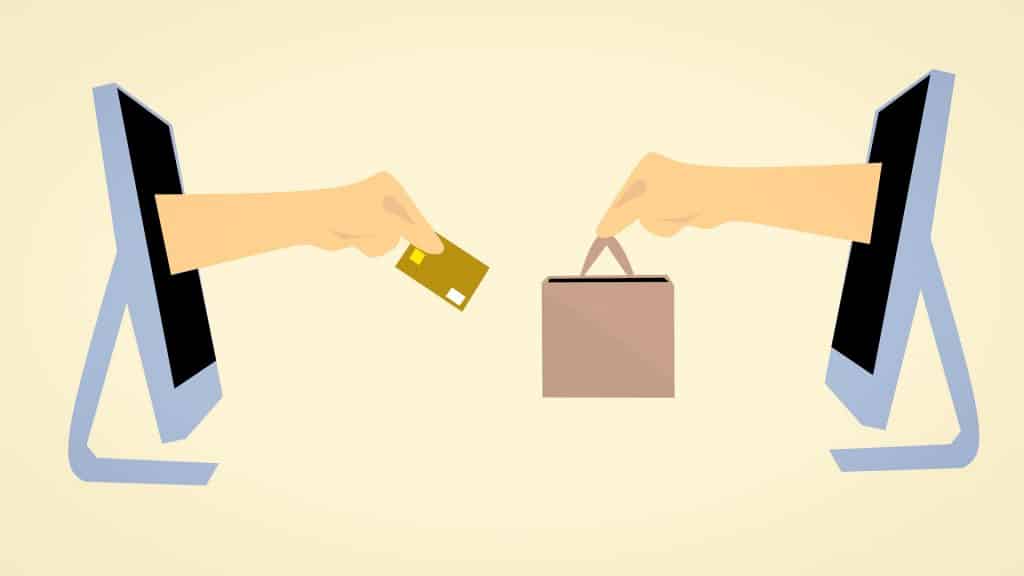 In order to make sure that businesses are able to find their online presence and start a new selling journey, it is important to share why they need to. Here are a few things to note:-
1. Lack of middlemen
One of the things that trading online offers both sellers and consumers is the elimination of middlemen. Before globalization happened, it was hard for sellers to interact directly with their consumers. In turn, they relied heavily on middlemen to get to their buyers. Unfortunately, buyers would need to foot the cost of the middlemen.
This meant that prices would be higher than what they would have paid for if they had bought it directly from the seller. Trading online means cutting out this cost, which saves a lot for consumers and sellers. It means cutting operating costs which reduces the prices.
It also benefits producers in knowing their customers wants, which benefits them in making sure their products and services are tailor made for them.
2. Saves Time
One of the most treasured things in life is time, and no one likes it wasted. E-commerce does just that, it saves everyone the time. Doing business online allows all transactions to happen ONLINE, no need to travel to do them. Customers are able to initiate transactions at any time of the day, in the comfort of their own space.
3. No Geographical Barriers
Before the internet was established, sellers were limited to customers within their vicinity. It was hard for them to sell beyond their borders, which meant lack of business growth. Trading online changed that, it removed the geographical boundaries that existed before, giving sellers the opportunity to grow beyond their borders.
Now, someone in Malawi is able to buy things from United States without stepping foot there. That's how convenient it has become.
In Africa particularly, the African Continental Free Trade Area (CFTA) was established for this sole purpose. They monitor the removal of non-tariff barriers and oversee the establishment of online payment systems for Africans, and constantly observe the e-commerce trends on the continent which help in policy change advisory.
4. Options
Another advantage of e-commerce is that it offers customers options. No one is restricted to choose a product just because it is the only one that is available at the time. Buying online means having the choice to really look at products and buy the one that best fulfils the customers' needs.
These are just some of the few things that highlight the importance of e-commerce.
One digital platform that has been developed to ease the selling and shopping experience is kutenga.mw. This is a platform that enables buyers and sellers to interact online and conduct business transactions in the most efficient and effective manner. Their platforms has been created to accommodate players from different industries to conduct their businesses. They also make sure that both sellers and consumers do transactions safely, without the fear of being scammed online. Business owners have to register as vendors to start selling their products or services on the platform
What's slowing the growth of e-commerce in Africa?
There are a couple of factors that are influencing the slow growth of online businesses in Africa. Before I state them, it is important to note that the three countries currently leading in online transactions and businesses are Nigeria, South Africa, and Kenya.
Just why are three countries leading in a continent that has 54 countries. What are the barriers in place that may hinder businesses or customers from wanting to trade online. Here are some of the leading issues:-
1. Low bank users
According to Statista, as of 2022, 456 million Africans are banked. This is a huge rise of 158 million from 2017. This represents 37.5% of the African population.
The lack of bank usage means difficulty in trading online. Although, most intracountry businesses prefer more mobile money transactions to conduct business.
At the same time, there is low usage of credit cards and preference is the usage of debit cards to conduct online transactions. This increases the risk for fraud if the card details are stolen as debit cards have fewer liabilities than credit cards.
2. Fraud
Another big issue is fraud that both sellers and customers might be subjected to when conducting business online. Other than what we discussed in the point above, there have also been instances where either customer pays for goods and does not get them delivered. Or, seller sends the goods but does not get paid.
This has resulted in many losing trust of doing any transaction online which is contributing to the slow in growth.
3. Quality of Products
As much as there is so much information that is provided online, customers never have the assurance of the quality of the products they are paying for. All they have are pictures, which sometimes could be stock photos.
Some get disappointed when the products they buy are different from the pictures they saw online. Unfortunately, not many online business offer return policies which can be frustrating.
These are some of the issues that are slowing down the growth of e-commerce in Africa. It is astounding when platforms are created to better connect buyers and sellers while providing a safe space for business to be operated.
Have you ever transacted online? How has your experience been like?